Trent Williams Idea Center
---
Trent Williams Construction builds quality custom homes in the finest neighborhoods within the City of Tyler and the surrounding East Texas area. Construction can be on a lot provided by the client, or Trent Williams can assist in the property search and selection process.
The company has been in business for over 15 years, and has built well over 300 exceptional homes in the Tyler, Texas area. The company is a member of the Tyler Area Builders Association (TABA), and has built several Parade of Homes™ entries in that annual event sponsored by TABA.
Homes have been built on country estates, property around area lakes such as Lake Palestine, smaller private lots, and in fine subdivisions, neighborhoods, gated communities and developments.
Trent's experience in home design is reflected in various elements presented in this Idea Center, including both exterior and interior design concepts and ideas.
Home decor and decorating put the finishing touches on Trent's homes. His design sense connects him with colors, textures, and the finer finishing touches that make for a truly custom home.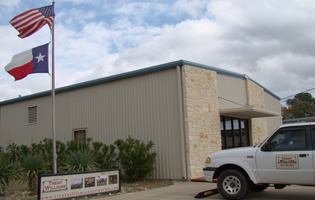 Visit us at our offices and Home Design Center
Shown on this page are some ideas and features incorporated in recent Trent Williams homes, and design elements created by Trent along with his clients.
For more ideas, we invite you to visit with us at our Tyler design center on Shiloh Road to discuss your home styles and preferences.
There you can view our extensive portfolio of elevations, floor plans, styles and techniques.
Contact Trent Williams to arrange a personal meeting on the design and construction of your Texas dream home.
Ideas for Your Home ... from Trent Williams Construction
Our in-house design expertise and experience, coupled with professional relationships with leading interior decorators, result in stunning living spaces.
Shown below are more interior design and decorating ideas from Trent Williams Construction.
About Trent Williams Construction
Trent Williams Construction Management has been in the home building business for over 15 years, and has built well over 300 exceptional homes in the Tyler, Texas area.
The company is highly experienced in the Tyler real estate development marketplace.
The company offers a full range of custom home building services centered around achieving total client satisfaction.
Whether you desire secluded living, outstanding schools, lakeside living, or a secure, gated community, Trent Williams can find the ideal building location for you.
With a focus on providing quality construction coupled with unparalleled value, the goal of Trent Williams Construction Management is to make sure building your custom home is an enjoyable experience.
For more information about building your dream home, we welcome you to contact Trent Williams.