The Trent Williams Difference: What It Means to You
---
Acquiring real estate and building your custom home should be a satisfying and enjoyable process. Sometimes, however, the volume of decisions, timelines and financial demands of the project prevent this from happening.
At Trent Williams Construction Management, we believe if you keep these three primary areas in focus, you will end up with a home you love, fond memories of the experience, and a positive relationship with your home builder:
Finances
It is important to know what you are committing to financially. Ask your home builder for a detailed budget of the expenses for your new home.
At the same time, expect fiscal responsibility from your builder. Don't hesitate to investigate a builder's financial relationships.
If banking institutions endorse the way the builder handles funding, chances are you will be happy with how the builder will handle your money during the construction process.
The Trent Williams Difference:
At Trent Williams Construction Management, each job is financially independent, and operates from a separate building bank account. The homeowner is a signer on the account which allows them open access to any financial transaction made on behalf of the project.
Communication Between the Home Builder and Homeowner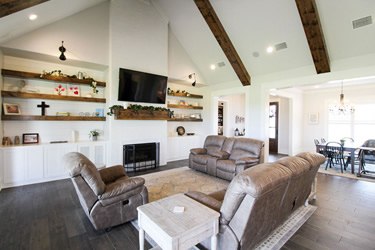 Communication is critical to the success of your project. Make sure you know how your builder is going to communicate information to you as well as get information from you concerning your home. Ask your builder about decision timelines so you know what decisions need to be made, and by when.
The Trent Williams Difference:
Trent Williams Construction Management has a proven system in place that guides homeowners through the decision making process of acquiring real estate. It is tied to a definitive timeline allowing the homeowner time to make decisions while at the same time ensuring the project runs on an optimal schedule.
We believe that good communication combined with clear expectations results in a happy homeowner. Through constant communication with the homeowner, we strive to anticipate their homebuilding desires.
Relationship with the Homebuilder
You have to have a good working relationship with your builder. You will spend several intense months working closely together during the building process.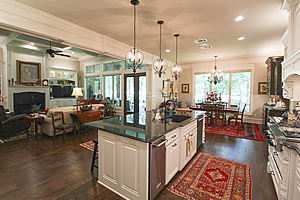 Be sure to ask your builder for a list of references. Call your builder's customers and ask them if they would build a house with this builder again.
Checking with past customers will give you invaluable insight into whether or not you are going to be able to establish the kind of relationship you will need to make building your home a pleasant experience.
In addition, make sure your builder has strong sub-contractor relationships. Loyalty and volume with a strong, consistent sub-contractor base results in quality craftsmanship at a lower price to the homeowner.
The Trent Williams Difference:
95% of Trent Williams Construction Management's business is based on referrals from satisfied customers.
The Final Difference
At Trent Williams Construction Management, we personally oversee the building process and make sure each homeowner is an integral part of the construction of their new home. We do make home construction easier!
How Home Construction Is Made Easier: A Short YouTube Video ... Be Sure to Turn Up Your Volume!